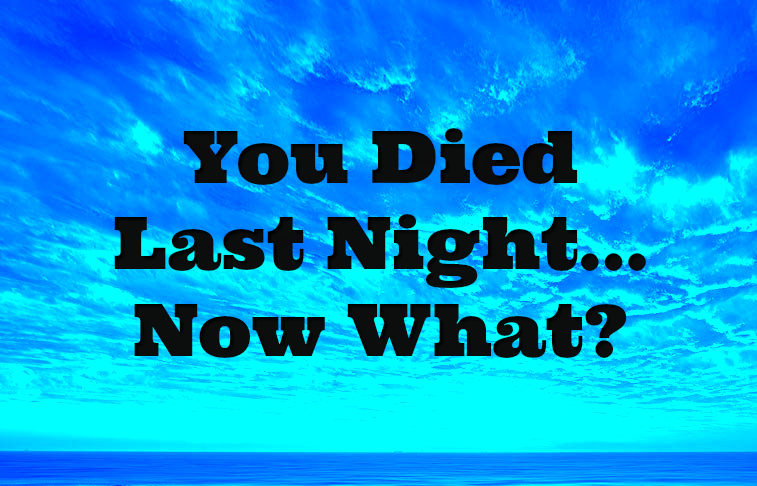 The recent and unexpected death of a close friend prompted me to think of what my family and friends would have to contend with upon my own passing. Do they know where to find my will? Do they even know if I have one? What about my home? Where would they start looking for my mortgage info? Life insurance? That's another bit of info that's most probably MIA. First place you might start your research would be my computer. Simple enough, right? But what are my passwords?
OK, OK I guess by now you know what I'm getting at. Leaving your family and friends completely clueless about your personal affairs and what condition they're in would be an undue burden to them, particularly at a time when they're dealing with the devastating news of your death.
I wanted to share two great resources for you to check into since it's never too late to prepare for the inevitable. The National Institute of Aging, a sub-agency of the U.S. Department of Health & Human Services, provides a ton of free information on planning for the future. A great place to start exploring is their "Getting Your Affairs in Order" page (https://www.nia.nih.gov/health/getting-your-affairs-order).
The other great resource that I highly recommend is an online service called Everplans. This site offers you what they call an "Everplan," a secure, digital archive of everything your family members and friends will need to get their hands on if something were to happen to you. This archive is a means of securely sharing your most vital information from your will, trusts, insurance policies to info on your home, your bills, even your pets.
Please do yourself and, more importantly, your loved ones a favor and look into these two resources to get started. No one ever plans to die but you can at least leave your personal affairs in order when you do for the sake of your family and friends.